Another set of reviews for books that I received through NetGalley (their being free in no way affects my opinion) – The Summer I Found You at 4 stars, In the Blood at 4 stars, and Skin and Bones at 3 stars. All are contemporary fiction. Enjoy!
The Summer I Found You by Jolene Perry
Title: The Summer I Found You
Author: Jolene Perry
Genre: NA, contemporary fiction, romance
Publication date: March 1, 2014
Publisher: Albert Whitman & Company
All they have in common is that they're less than perfect. And all they're looking for is the perfect distraction.
Kate's dream boyfriend has just broken up with her and she's still reeling from her diagnosis of type 1 diabetes. Aidan planned on being a lifer in the army and went to Afghanistan straight out of high school. Now he's a disabled young veteran struggling to embrace his new life. When Kate and Aidan find each other neither one wants to get attached. But could they be right for each other after all?
Okay, I'll admit it and say that the reason I requested this one was because of the cover. I'd probably be tempted to buy it even if I hated the book, just so it could sit on my shelves. And now I really need to buy a copy when it comes out, because not only is it GORGEOUS, but the story was amazing too! This is one of those books that I don't care about insta-love, or angst, because the story was just what I needed and it let me escape into a cute romance.
Aidan and Kate were essentially the only characters, other than the minor characters needed to fill in some spots, and the entire story focused on their whirlwind romance. And it was squee-worthy, let me tell you. What I loved the most was that they weren't focused on the usual "I'm worthless and no one could ever love me." Both of them were looking for ways to get past their new circumstances (Aiden losing an arm and stuttering from PTSD, and Kate with her diabetes), and trying to find some hope and a future. And when Aiden finally learns about Kate's disease, his reaction was the best part of the story. He doesn't insist that everything's all right and it's okay that she lied – he forces her to realize how serious her condition truly is and that lying about it was a betrayal of trust after he was so open about the loss of his arm.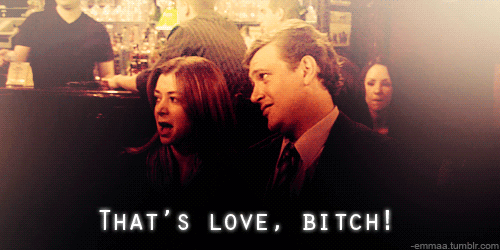 As far as the rest of the story, it was a short, sweet, simple romance. Definitely some insta-love going on, but it's pretty much spelled out in the synopsis that Aiden and Kate would get together. I was in the mood where I didn't want to wait for the love to start, I just wanted to be swept away in lurrrrve. And it was just so perfect. It gives me the bubbly heart and a happy smile. I stayed up till 2am to finish it, if that gives you a better picture.
If you want to lose yourself in a light romance, I highly recommend The Summer I Found You. It's a story about relying on your loved ones to get through illness, finding true love, and realizing what's important. It comes out in March, and will be a perfect springtime read!
In The Blood by Sara Hantz
Title: In The Blood
Author: Sara Hantz
Genre: YA, contemporary fiction
Publication Date: November 5, 2013
Publisher: Entangled: Teen
For seventeen years Jed Franklin's life was normal. Then his father was charged with the abuse and murder of four young boys and normal became a nightmare.
His mom's practically a walking zombie, he's lost most of his friends, and the press camps out on his lawn. The only things that keep him sane are his little sis; his best friend and dream girl, Summer; and the alcohol he stashes in his room. But after Jed wakes up from a total blackout to discover a local kid has gone missing—a kid he was last seen talking to—he's forced to face his greatest fear: that he could somehow be responsible.
In a life that's spiraled out of control, Jed must decide if he chooses his own destiny with Summer by his side or if the violent urges that plagued his father are truly in the blood…
It's been a while since I truly could get inside the head of a character and say, "Wow this author must be writing about me because that is exactly what I'm thinking." And that's why I rated this book four stars – it may be different for everyone else. It's a very short book, only a little over one hundred and fifty pages. There isn't much of a plot, and focuses more on Jed's growth and process as he tries to come to terms with what his father has done. I'll talk about the few issues I had with the book first:
While the first half is excellent, the second half wobbles a bit as far as pacing goes. If the second half had been expanded a bit more and given some more meat, I think it would have been just as amazing as the first. But as it is, the final events of the story seem to progress too quickly, and Jed has a massive personality change from one chapter to the next. Even with the time jump, it just didn't flow well. Plus, am I to believe that Jed changed from a depressed, borderline-alcoholic, broken teen to a completely healed and well-adjusted teen in the span of about five days? All because his girlfriend said she loved him? That's where I drew the line on what I could believe. Plus, the "plot complication/threat to Jed's newfound happiness" was solved in all of about two pages.
Now: going on just that, I'd give the book two stars. But I related to Jed so well, and his struggle to identify if he would end up like his father, and that's what really drew me in. I could not put this book down, and read it all in one sitting. All his life, people told Jed that he was just like his father. And then when dad turned out to be a pedophile/serial killer, Jed worries that he will follow the same path. The absolute anguish oozed from the page, and I felt like the author was speaking directly to me (note: my dad is not a pedophile – I don't relate to Jed that closely. Just had to make that clear). That question, "What if I end up like him?" was handled so well, and it was beyond believable and incredibly well done.
I'd like to make note that this is a very heavy subject matter, and could be triggering for someone. I recommend the book for sure, but know that it doesn't skirt around the crimes of Jed's father. There isn't explicit description, but the implications are there.
Skin and Bones by Sherry Shahan
Title: Skin and Bones
Author: Sherry Shahan
Genre: YA, contemporary fiction
Publication Date: March 1, 2014
Publisher: Albert Whitman & Company
Sixteen-year-old Jack, nicknamed "Bones," won't eat. His roommate in the eating disorder ward has the opposite problem and proudly goes by the nickname "Lard." They become friends despite Bones's initial reluctance. When Bones meets Alice, a dangerously thin dancer who loves to break the rules, he lets his guard down even more. Soon Bones is so obsessed with Alice that he's willing to risk everything-even his recovery.
This one I'm really conflicted about, hence the three stars. There was a lot of good, but there was also a lot of bad. I'll break it down into two sections:
The Good: 
Shahan presents a gritty portrayal of the realities of anorexia, one that isn't romanticized or tragically romantic. She doesn't hold anything back, but isn't forceful either. It's a, "This is what it's really like," type of book.
The protagonist and anorexia sufferer is a boy. So often it's forgotten that guys can have eating disorders too – maybe it's less common, but it does happen.
Bones's obsession with Alice is shown as just that – an obsession. It isn't healthy, and in the end of the book Bones realizes that, and moves on.
The Bad: 
The ending didn't have any sense of closure. It was just suddenly over. No epilogue or hint of what happened after, just a snapped thread and a million plot points left hanging.
Do you seriously expect me to believe that three teens in a rehab program could just waltz out of the hospital and take off in their own car without getting caught? I know there's "suspension of belief" but this takes that way too far.
There was just something missing in the prose. It shifted through tenses at times, and perspectives – sometimes omniscient, sometimes limited. It was like zooming in and out with a microscope on Bones's thoughts.
I'm glad I read the book, but I probably wouldn't read it again. It just didn't have that spark for me, but there are some great elements in it. I suggest buying the ebook version!