Top Ten Tuesday is hosted by The Broke and The Bookish. Check out their amazing blog here!
Today's TTT topic is: Top Ten Freebie! So since this is a "pick your own topic," I've gone with Top Ten Books on my Birthday Wishlist. Because my birthday is just 30-ish days away now, on June 29th to be exact. And oddly, I'm very excited! My 18th birthday was kind of… meh. To put it gently. Actually, June through December of 18 sucked. Not even going to sugar-coat that one. BUT I WILL CHANGE ALL THAT WITH 19. Mainly this list is here for my own uses for when anyone asks, because I always forget when the time actually comes to say I WANT THIS. Also, my mom reads my blog.
Hi mommy!
So here's my list, in no particular order.
1. Free to Fall by Lauren Miller. THE CONCEPT. Seriously, this makes my inner sci-fi geek just curl her toes with excitement. The WHAT IFS are just mind-blowing, and I'm pretty much drooling over here.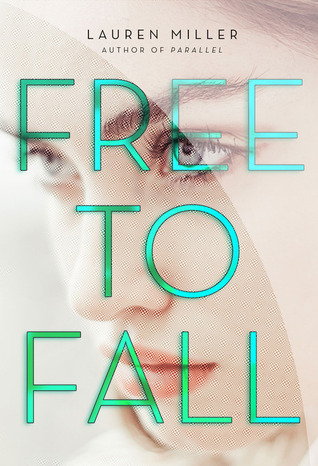 2. Plus One by Elizabeth Fama. I've been after this one since I heard about it last… February? I think? But I keep swaying back and forth between buying it, since I've heard a lot of mixed reviews. I THINK I'll love it, especially with that cover, but I'm afraid that A) I won't love it as much as I hope, and B) I'm just buying it for the cover. If I'm honest, it's one of those things that you want, but only want it if someone gets it for you. You know what I mean? Hopefully I'm not the only one who has that sort of thing happen. Either that, or I have to be having a really gutsy day where I say "screw this" and stop being scared of a book.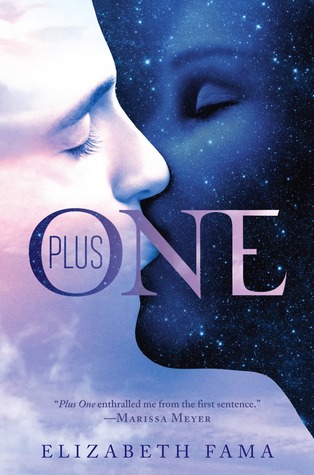 3. City of Heavenly Fire by Cassandra Clare. Is this really a question? I told myself I could buy Take Me On or COHF for my last book before I go on the pre-birthday ban, and Take Me On won the coin toss. I'll probably get spoiled, because that's just how I roll around here, but STILL. She's wearing white, and I'm so so afraid but I MUST find out if my favorite characters survive the end.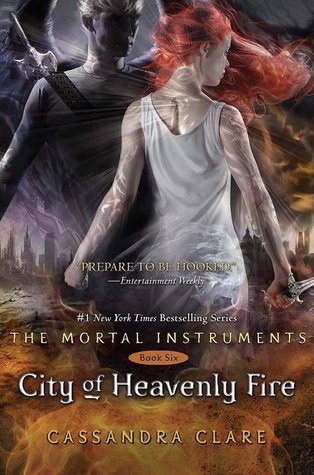 4. The Treatment by Suzanne Young. This is one that for whatever reason I keep putting off, despite having LOVED the first book and having several friends tell me it was a great follow-up. I'll probably have to reread The Program so I can have a fresh memory when I read the Treatment, but I'm really excited to see how it all ends.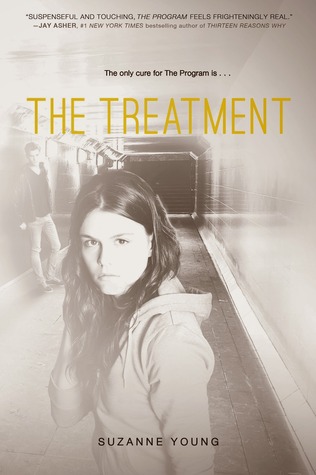 5. Faking Normal by Courtney Stevens. This was released back in February, and I almost bought it, but other books were higher on my priority list. But now that I'm on a huge contemporary binge, I've had my eye on this one more and more. I love stories about broken people, and seeing how they fight/defeat their demons, and this sounds like it'll fit right in that niche.
6. Into the Still Blue by Veronica Rossi. I've not yet read the second book, but it's sitting on my shelf waiting for me and I loved the first book. Plus, Roar. There really is no other reason.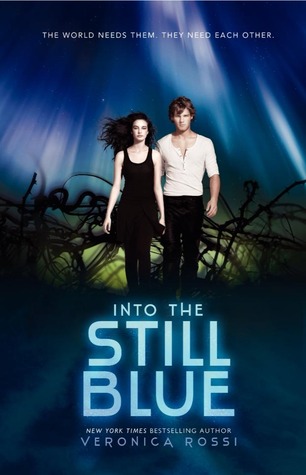 7. Split Second by Kasie West. Another duology in which I loved the first book, but never got around to buying the second. Which is strange, since I'm just dying to find out what happens to Trevor. He's my favorite character, and really the only thing that matters is a HEA for him.
8. The Winner's Curse by Marie Rutkoski. I avoided this one at first, just because it was SO hyped up, but now that the craze has calmed down, I'm taking the time to read reviews. Specifically, Nara's, and since she and I share the same exact feelings about every single book (honestly, it's creepy. We've compared our GR feeds side by side, and 99.9% of the books we've both read had the same exact star rating). And now I'm actually quite intrigued by this story! Plus, it sounds like one my sister would like to, and I love it when we can share a book and talk about it together.
9 & 10. Flat Out Love and Flat Out Celeste by Jessica Park. I've already read Flat Out Love, and LOVED it, but don't own a copy. And then I found out on Sunday that Flat Out Celeste will be released in paperback sometime next week! I seriously had a "holy crap stop it all right now I need this book" moment. But I'm so picky about Kindle that I refuse to buy it until I can get a physical copy!
That's my list for this week – link me yours below!