Top Ten Tuesday is hosted by The Broke and The Bookish. Check out their blog here!
Today's TTT topic is: Top Ten Characters I Would Want With Me On A Deserted Island (pick based on however you want…skills they would bring, their company…or pure hotness factor :P) I actually think I'll stick with those three categories! As long as this doesn't go Lord of the Flies, I think I could be quite happy stuck on an island with these ten characters. I tried to get fanart for all of these characters, but some I just couldn't find, so I put the covers instead. All art is sourced to their creators 🙂
For… skills they would bring
1. Karou from Dreams of Gods and Monsters by Laini Taylor. Even without the magic, Karou is intelligent and quick, and she would take charge and handle things in a crisis easily.
2. Sturmhond from Siege and Storm by Leigh Bardugo. I mean, who wouldn't want to have a privateer with them? Not just for the hotness factor, I mean. He's probably used to surviving in harsher conditions, and he could make any tough situation a bit lighter with his sarcasm and wit. 
3. Celaena Sardothian from Throne of Glass by Sarah J. Maas. Of course I want an assassin on my side! But she'd also be nice to have for company – I mean, she loves chocolate cake. I don't think I could hate any person who loves chocolate cake.
For… their company
4. Peeta Mellark from The Hunger Games by Suzanne Collins. Oh Peeta ❤ My one true love and first book boyfriend. I'm pretty sure I could be happy just by seeing him smile every day. That's all I'd need to survive a deserted island.
 5. Josie from Love and Other Foreign Words by Erin McCahan. We could sit on the beach and complain about sock seams and shirt tags all day, and then talk about linguistics and syntax together. The time would fly by and we might actually cry when the rescue teams pick us up!
6. Cath from Fangirl by Rainbow Rowell. Josie may be just like me, but Cath is my soulmate. It's been several months since I read Fangirl, and I still can't even properly word how much that book means to me, and how much it helped me understand myself. If I could just be with Cath for five minutes, my life would be made.
7. Emi from Everything Leads to You by Nina LaCour. She's got big ideas – maybe even too big sometimes – but I love the fact that she's a dreamer. And she pays attention to the little details; the important parts of what makes someone unique.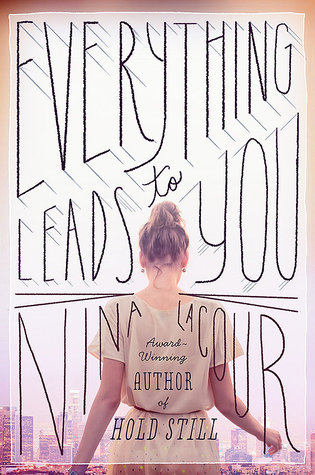 For… pure hotness factor
8. North from Free to Fall by Lauren Miller. I mean, he's a bit unconventional, but I'm a sucker for forearm tattoos. And when they reference literature? *swoon* Plus, he's the most respectful character I've read about in a while. World is ending and girl is throwing herself at you? Nah, son, let's save the sexy times for when we're not acting out of fear. *swooning again*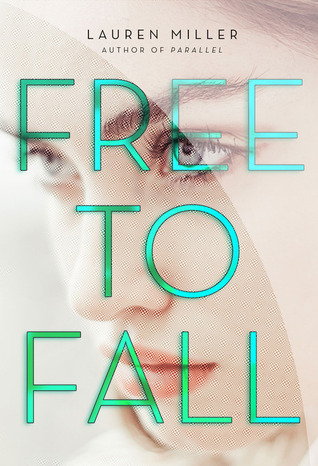 9. Raffe from Angelfall by Susan Ee. *fans self* Let's not get me started. This snarky asshole is the bane of my existence.
10. Matt Finch from Open Road Summer by Emery Lord. He could serenade us while we all watch the sunset. Now tell me that isn't a beautiful, beautiful dream…
11. Levi from Fangirl by Rainbow Rowell. I need a Levi. Seriously, someone make one for me. Or buy one. I'm not too concerned about ethics in this situation.
I just have to make a note here that while I've never read the Heroes of Olympus (just a few more months till the boxed set is released… patience, my love), y'all need to see this art. Oh lawd.
That's my list for this week – link me yours below!