Top Ten Tuesday is hosted by The Broke and The Bookish. Check out their blog here!
Today's TTT topic is: Top Ten Books I'd Give To Readers Who Have Never Read X. I've decided to make it Top Ten Books I'd give to readers who have never read the contemporary genre. (Can you hear Veronica and Andi clinking champagne glasses as they toast their conversion skills?) I've made it no secret that I used to be a huge hater on the contemp genre entirely – citing that it was only cheesy romances and overused tropes. BUT NAY – I HAVE BEEN SAVED FROM MY UNLAWFUL WAYS. So now that I've learned my lesson, here are ten contemporary books that I recommend to anyone who is scared or new to the genre.
Now that I've sorted through my GR shelves, I actually have 15! This is in no means a comprehensive list, but it's some good starters, and ones that really stood out for me.
If you need something sweet: 
1. Everything Leads to You by Nina Lacour. You can check out my review for several paragraphs of gushing, but I can sum it up by saying that ELTY feels like magic. It was like I was floating on fluffy pink clouds and totally removed from the world – pure bliss.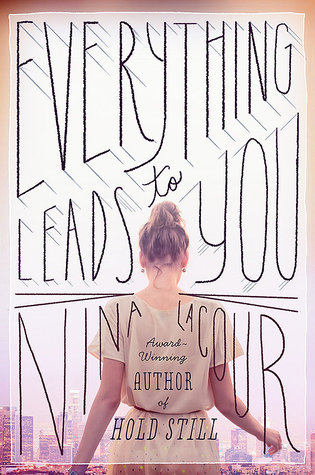 2. To All the Boys I've Loved Before by Jenny Han. Another fluffy read; some find that Lara Jean is too naive, but I think it's just a younger section of YA. I'd say ages 14-16 for this one is perfect. The romance is swoon-worthy, and the overall plot was cute.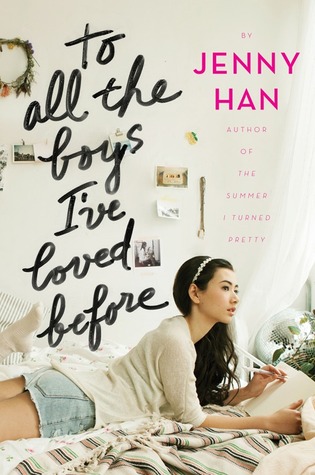 3. Open Road Summer by Emery Lord. ALL THE SWOONS AND FEELS. The romance, the friendship, the road trip – it's a perfect summer book for when you're feeling a little country and a little wanderlust-y.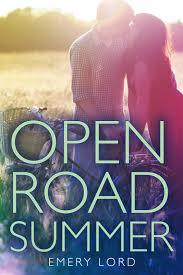 4. My Life Next Door by Huntley Fitzpatrick. I'm trying to find the right words to describe MLND without repeating the above, but ALL THE CUTES should just about satisfy.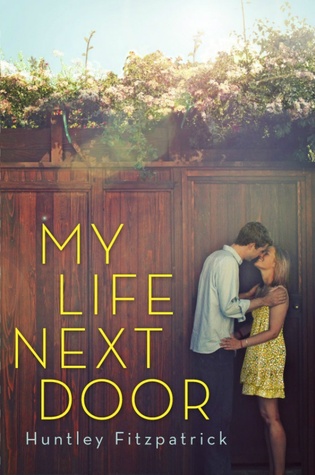 5. Fangirl by Rainbow Rowell. I had a hard time categorizing this one, since it also tackled some tough issues (for me), and made me cry. But overall the book left me feeling like I've just downed the perfect amount of Dove chocolate (those little one-inch squares with the peppy sayings in the wrapper that you're supposed to be satisfied with after one but you eat like eight) and like everything was right in the world.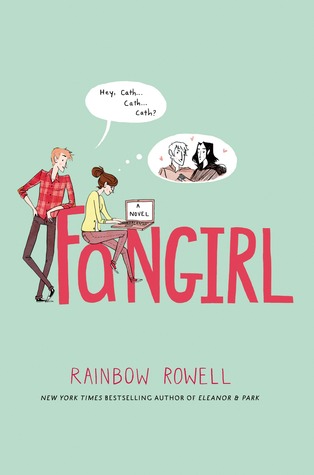 If you want to tackle tough issues: 
6. There Will Come a Time by Carrie Arcos. Grief, specifically the loss of a twin. It's painful, raw, and also can be categorized in the "made me cry" section.
7. The Beginning of Everything by Robyn Schneider. Disabilities in teens and having preconceptions of someone that turn out to be romanticizations and not truth. Plus – uber geek references abound.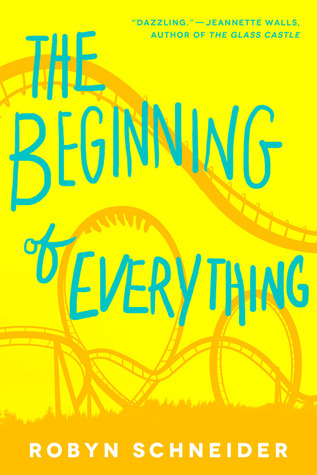 8. Amy and Roger's Epic Detour by Morgan Matson. Grief again, this time loss of a parent. This one really resonated with me, as I identified with Amy in ways that I hadn't anticipated. (I'm sure you can guess that this was also in the "sobbing like a baby" category)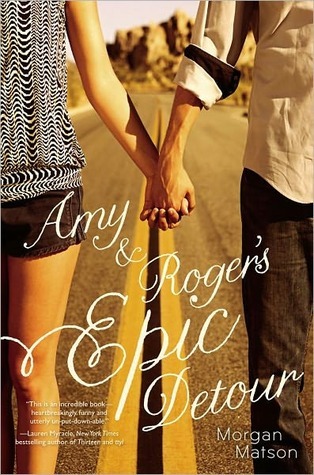 9. Faking Normal by Courtney Stevens. Eee I don't want to say what this one deals with, because spoilers, but it tackles quite a few issues, including self harm. It's a quiet story, and didn't really resonate with me until several days after I finished it. But it's so powerful, and very well written.
10. OCD Love Story by Corey Ann Haydu. I almost put this in the "sweet" section, but it's (as you can guess) on the subject of mental illness, specifically OCD. And it's REALLY well done and accurately represented, so no worries about inaccuracies.
11. Looking for Alaska by John Green. So I'm really not sure how to categorize this one, again, since it goes a few different ways. It's powerful, and quiet, and really thought provoking. My favorite out of Green's novels, by the way!
If you need a good cry: 
12. The Fault in Our Stars by John Green. No surprise that this one is here, I'm sure. But it deserves its reputation for pain. Sometimes it's a bit over-hyped, but it really is a good story if you can look past that. Okay? Okay. (Fyi, I actually dislike that quote. I think it's highly overrated. A better one is "we can't choose if we get hurt in this life, but we do have some say in who hurts us." Also: "it's a good life, Hazel Grace.")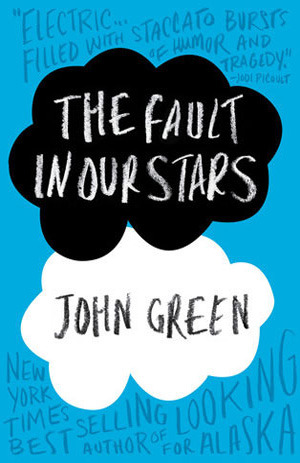 13. If I Stay by Gayle Forman. So I didn't actually shed tears, but they pooled. This book is SO powerful, and I can't wait to see the adaptation later this month. I've seen the trailer like 10 times, and cried about 8.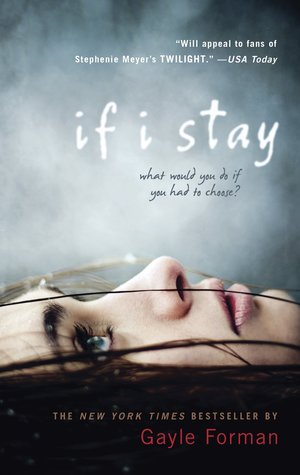 If you want some drama: 
14. Sway by Kat Spears. I'm so excited about this book that I keep forgetting it actually isn't released yet (can someone else PLEASE read their ARC so we can talk about it??), but it's such a good book. The MC's character development is phenomenal, and I was so attached to the entire story. Plus, uber drama. But not in the Lifetime movie sort of way – don't worry! BTW: it's released September 16th.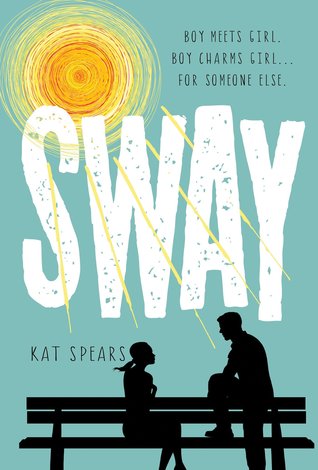 15. Pushing the Limits by Katie McGarry. Actually, all four books in this series. Heck, all books that McGarry writes – period! I will admit that this is probably the book I'd call a guilty pleasure if someone forced me to pick one. BUT I DON'T CARE BECAUSE I LOVE THE CHARACTERS AND THEIR PAIN MAKES ME WEEP AND THEN I CRY HAPPY TEARS BECAUSE WHO DOESN'T LOVE AN HEA.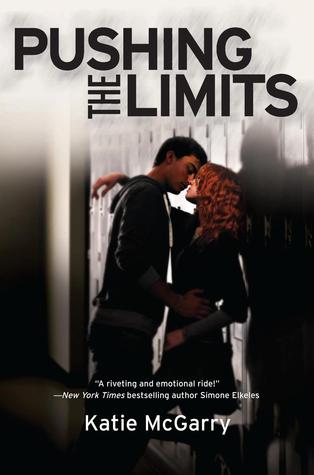 I'm sure most of these books are on other lists, and you see them all the time in the blogosphere. Most of them are pretty popular (I think?), but there's a reason everyone's reading them. I'm sure there are hidden treasures that I've yet to discover, but these gems made me more confident in delving deeper into the genre.
 That's my list for this week – link me yours below!