A few months ago, I posted about how I wish more authors wrote using color in their descriptions, since I attach emotions and even characters to color. After some discussion on the comment threads, particularly with Kelley @ Oh! The Books, I was pointed to something called synesthesia, and I have a type that connects emotions with colors. I will pick one book every Wednesday, and show a palette of the colors I see or associate with the book. Basically, imagine the saying, "I feel blue," but applied to the entire color spectrum. Hopefully that makes sense!
The Saturated Reads book for this week is… To All the Boys I've Loved Before by Jenny Han. 
What colors do I associate with the book?
The first two colors actually are intertwined; I see them both at the same time, kind of like a quilt all woven together and wrapped around me. The pink is like bubble gum, all sweet and full of happiness. And then the cream/ivory because it's warm, a bit summery, and very bright. The burnt orange was actually the last color I saw; it didn't really pop up until I sat back and closed my eyes. But I think it represents the plot very well; it's still vibrant, like the story, but it's a bit more in your face and indicative of some problems that Lara Jean encounters.
Does the cover match my colors?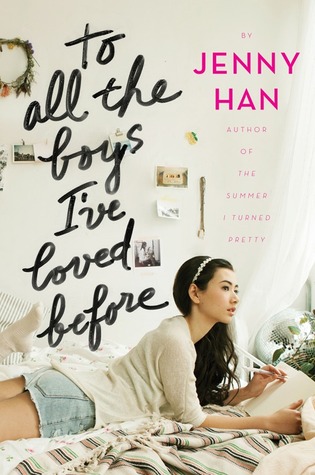 Actually, this cover is perfect! I wouldn't even really add an orange tint to it, because the pink and cream are the primary colors. They encompass everything about the entire story. Honestly, it's flawless. I just love it ❤